Press Release : Nauman Khan Azeemi becomes first Pakistani who won
The Prestigious Quilly ® Award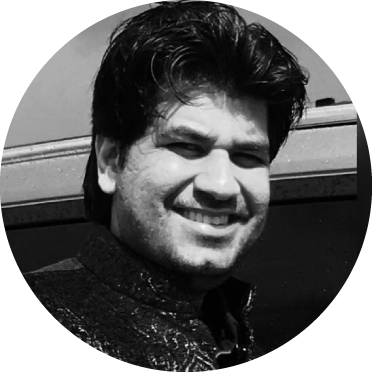 About NAUMAN KHAN AZEEMI
Nauman Khan Azeemi is a Pakistani American bestselling and Quilly® award-winning author, entrepreneur, technologist, motivational speaker, transformational coach and corporate trainer based in Chicago.
Nauman Khan Azeemi's journey started in Pakistan with humble beginnings. He moved to US in 2001, where he carved his own path to success. He became a millionaire at the age of 21, lost his fortune in 2008 during economic depression and rose once again with a career in IT.
Read More
Be a Certified NKA Coach
If you are passionate about positively impacting and transforming the life of people around you, empower them to unearth their peak potential with Proven transformational training methods. Get yourself enrolled for Nauman Khan Azeemi certification to become NKA certified coach, Mentor or Trainer.
Join My Cause
Come join hands with us and begin the journey of transformation! Volunteer your time to make a difference in your life and of those around you. Nauman has a huge vision that needs change agents in every city and every region. Contribute your share in Nauman Khan Azeemi's endeavor to transform the youth of Pakistan.
Book an Event
Get an instant dose of positivity and liberate yourself. Let Nauman help you achieve your dreams and unlock your talents through immersive workshops and seminars. Book Nauman Khan Azeemi for an event and experience the transformation happening.
Nauman's mission is to bring impactful revolution in the lives of millions of young Pakistanis through success coaching, changing mindset and creating opportunities for entrepreneurship.
Nauman is inviting Mastermind groups and thought leaders; welcoming the collaboration of people and organizations to join his mission and increase its outreach through creating ideas and opportunities.
RECENT EVENTS
The Journey to Transformation
March – April Spring 2017
JOURNEY TO TRANSFORMATION SEMINARS
During his visit to Pakistan in April 2017, Nauman Khan Azeemi conducted a series of seminars at the leading Universities to create wakefulness about conscious living, aiming big and achieving dreams, goal setting and other such success methodologies. He also talked about his plans of empowering the youth in the domain of technology and entrepreneurship. Held under the title "Journey to Transformation", these seminars were an initiative of Tech In Pakistan and proved a huge success in motivating the students pursue their entrepreneurial dreams.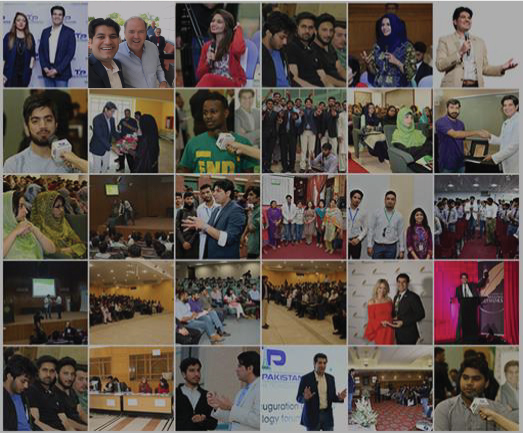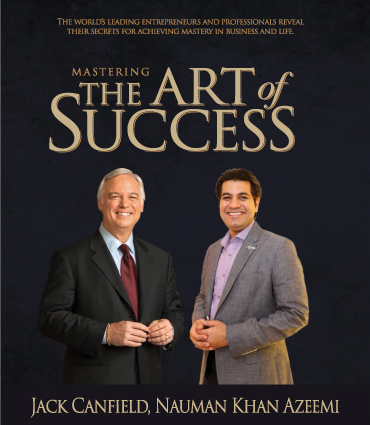 Mastering The Art Of Success
"Mastering the Art of Success" is a recent Best-selling book that Nauman Khan Azeemi co-authored with entrepreneurs, professionals and success coach, co-creator of the Chicken Soup for the Soul Series, Jack Canfield a man who has sold more than 500 million books worldwide and highest selling non-fiction to his credit. This book reveals true insights about the secrets of achieving Mastery in business and life from the perspective of leading entrepreneurs and professionals. Nauman Khan Azeemi enjoys the distinction of being the only Pakistani-American to contribute his success story in the book.
In recognition to his valuable contribution in the book "Mastering the Art of Success", Nauman Khan Azeemi was honored with the Quilly® award on September 29 2017 in its 8th annual Summit and Awards Gala in the home of Oscars. The National Academy of Best-Selling Authors® is a body that honors Quilly awards was founded to acknowledge the luminaries from around the world in recognition of their achievements in the field of education, enlightenment and business advancements.
FEATURED ON NATIONAL NEWS CHANNEL
Blogs By Nauman Khan Azeemi
Let Me Mentor You
You are just one step away from pursuing your dreams. Every new journey needs a reliable guide.
Book a complimentary session of 30 minutes with Nauman Khan Azeemi,
for counseling and advice on life, career and business.