NAUMAN KHAN AZEEMI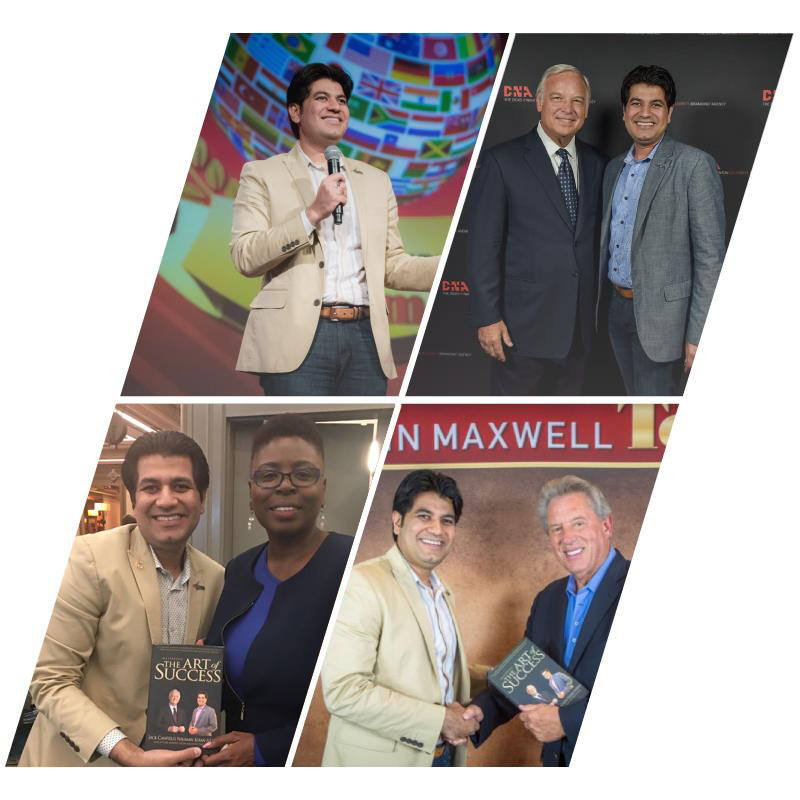 ABOUT NAUMAN KHAN AZEEMI
Nauman Khan Azeemi is a Pakistani American bestselling and Quilly® award-winning author, entrepreneur, technologist, motivational speaker, transformational coach and corporate trainer based in Chicago.
In 2001, he moved to U.S as a teenager. Though Nauman embarked on his journey with humble beginnings; with unshakable conviction in his dreams and hard work, he made his first fortune at 21. In the unfortunate economic depression of 2008, he lost all his fortune only to start his journey again with a career in IT domain.
Nauman has had an extensive experience in IT industry, and worked with fortune 500 companies to create and improve their Software quality assurance processes, establish SQA departments and provide consulting services.
Today, Nauman Khan Azeemi is the founding president of Burkhiya Group of Companies – a global venture capitalist firm with 10 companies under its belt. He is simultaneously acting as an advisory board member to numerous profit and non-profit organizations.
Nauman Khan Azeemi also holds the distinction of being the only Pakistani to be a certified transformational success coach, and leadership trainer and motivational speaker from the most influential names in public speaking, leadership training and success coaching.
John C. Maxwell – World's #1 Leadership author, speaker and trainer.
Jack Canfield – A global authority on Success principles and personal growth, co- author of "Chicken Soup for Soul" series; the highest selling nonfiction book in history.
Les Brown – Motivational speaker, author, radio DJ, former television host, and former member of Ohio House of Representatives.
Khawaja Shamsuddin Azeemi – The internationally renowned Sufi leader of Azeemi spiritual order is Nauman's spiritual mentor.
As a transformational coach and leadership trainer, Nauman Khan Azeemi has impacted thousands of students by helping them realize their true potential. As a leader and passionate teacher, he leaves no stone unturned to positively influence and transform the lives of people around him. Nauman places great conviction in his mission to bring revolution in the lives of millions of young Pakistanis through success coaching, changing attitudes and creating opportunities for entrepreneurship.
Credentials
Co-authored Amazon bestselling book with Jack Canfield titled, "Mastering the Art of Success" along other international businessmen and professionals.
Nauman was honored by The US Academy of Bestselling Authors with the esteemed Quilly® Award for his contribution in business literature.
Unstoppable, Nauman is now in the process of acquiring Tony Robbins and Zig Ziglar Certifications as well.
During the past decade Nauman has trained hundreds of Chicago based students in IT domain. Majority of who are making a 6 figure salary with a successful career.
Acting as a business mentor, Nauman trains youth on leadership, personal growth, intentional living, empowerment of mind and entrepreneurship. Nauman held Leadership, Success Principles, personal growth and Goal setting seminars in several public and private universities in Pakistan during his "Journey to Transformation" Spring 2017 tour.
NAUMAN KHAN AZEEMI MENTOR
"I challenge you to make your life a masterpiece. I challenge you to join the ranks of those people who live what they teach, who walk their talk."