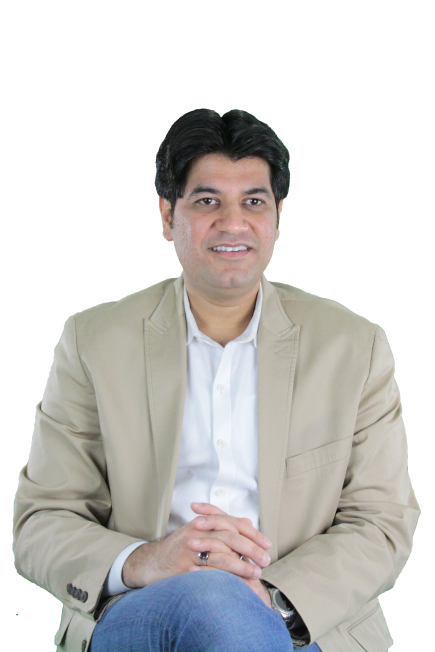 Change your life for the better. Get started now.
Begin a transformation in your life, career and business with coaching tailored just for you! Let Nauman Khan Azeemi help you start and continue on a path of incredible growth and unlocking your true potential. Let Nauman be your guide in journey towards success.
Take the Free Seminar on transformation
Nauman Khan Azeemi has been studying human potential for almost fifteen years and one thing has become very clear over time. After having worked with thirty-three companies and establishing his own businesses simultaneously, Nauman Khan Azeemi has gained a very hands-on personal coaching and training experience as he became a personal coach to his team and his students for over a decade.
Nauman Khan Azeemi discovered that most already know exactly what they need to do to create astounding success results in every area of their life, they just don't do it! This is why a personal coach and trainer is essential to push you forward, in areas that you tend to ignore or lag behind in. As a personal trainer, Nauman Khan Azeemi will help you achieve important milestones in your life easily, quickly, and in more profound manner.
The truth is that high achievers in any field, who have personal coaches always achieve more than those who do not. This has been noted time and again, by some of the most successful people in history. Nauman Khan Azeemi himself practices this by having a personal development coach himself. His mentor is Jack Canfield; the world's most renowned success principles coach.
A Personal coach and trainer will:
Help you clarify your vision and goals
Support you through your fears.
Keep you focused.
Confront your unconscious behaviors and old patterns.
Expect you to do your best-and hold you to it!
Help you live by your values.
Keep you focused on your core genius.
Your destiny begins to change when you make the decision to
transform your life —
Nauman Khan Azeemi
Focused Coaching
It's much easier to attain and maintain utmost focus when you have a top-notch, personal development coach nudging, supporting, challenging and occasionally pushing you towards the right direction and achieve your goals. This is why Nauman Khan Azeemi has developed a personal coaching program centered on "The Success Principles" and "The Law of Attraction" to help get you from where you are to where you want to be, faster than you ever thought possible. Get Nauman Khan Azeemi as your personal development and success coach today and start your journey to achieve success in every aspect of your life.